For those who run short on time and still want to do it
Rs.3000 per person (min 6 persons)
What to expect and what not to
The one thing that the majority of the Guests expect is to see a Tiger which actually shadows all the other Offerings of Sundarban. Since Sundarban is home to the Royal Bengal Tigers one can surely expect to see it however the Irrawaddy Dolphins, the Estuarine crocodiles, wild boars, spotted deers , Otters, resident and Migratory birds , the micro organisms like fiddler crabs, mud skipper fish , Horse shoe crabs which is from the age of Dinosaurs, are as intriguing as the Tiger.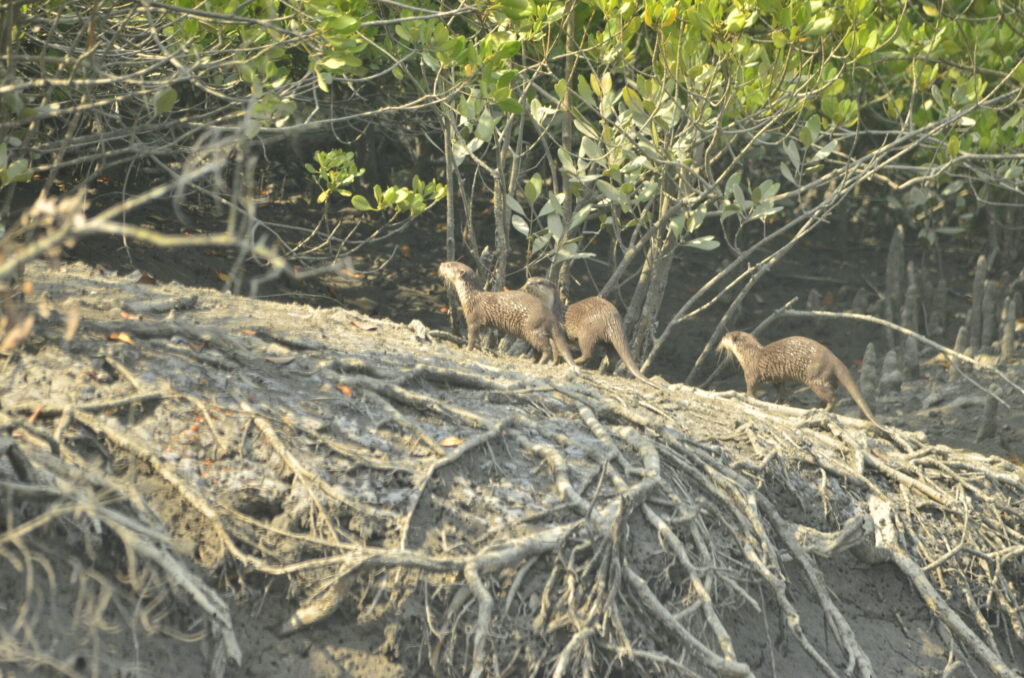 Personally my favourite amongst all is the mangrove jungle which covers itself during high tide hiding everything in its belly and revealing itself during the low tide giving us a glimpse of its inhabitants.
This eternal play of low and high tide is something that gives us a glimpse to the very evolution of life form on our Planet.
Reality check about this tour
 It is Definitely worth your time and effort.
One day tour (minimum 6 people or the cost equivalent)
One night two days(minimum 5 people or the cost equivalent)
Two nights three days (minimum 4 people or the cost equivalent)
Just stay Eco VIllage Organic cottage
On a twin sharing basis which includes one breakfast, one lunch and one dinner along with unlimited bottled water and chai.(2 HEADS)
Just stay Eco VIllage Premium room
On a twin sharing basis which includes one breakfast, one lunch and one dinner along with unlimited bottled water and chai.(2 HEADS)
Three nights four days trip, Private tours of any category and Educational trips