3 Nights Sundarbans Tour
3 Nights Sundarbans Tour
Three nights four days is ideal for groups of family and friends who want to have a longer getaway into the Nature. Our tour along with the Eco village stay gives a perfect blend of adventure and retreat.
We have two  day long jungle boat  safaris which maximizes the chances of spotting animals in the wild…
Day 1
8 AM. We will Pick you up from your location in kolkata.
Packed sandwich banana and sweets will be served as breakfast on the way.
12 noon: We will reach Godkhali the last road point and cross over to the island of Gosaba, which is the biggest market for hundreds of villages around making our way towards Eco village camp,Alternatively we might also take a direct boat to the Eco village depending which will be faster that day.
2.00 PM: Reach our Eco village by personal launch on the island of Satjelia, check in your allotted cottages, followed by lunch.
3.00 PM: A walk through the beautiful paddy fields and the village of honey collectors and fishermen, looking out for local rituals and beliefs.
3.30 PM: Country boat ride for bird watching, during two to three hours, spotting seven types of kingfisher, egret, Brahmani eagles, pond heron, black cormorants, magpie robin, green bee eaters and above all getting introduced to the lovely mangroves, with surreal creatures like fiddler crabs, mud skipper fish etc.
6.30 PM: Return to the hotel, just after the sunset.
7 PM: An enchanting evening with the local musicians with their age old musical instruments, trying to understand the local music in their backyard. A session of refreshments.
8.30-9 PM: Dinner is served according to the leisure of every individual guest, getting prepared to spend the night in the mud cottages of our Eco village which has around 20 numbers of Non AC, double, triple four six and eight bedded organic cottages, which keeps cool in summers and warm in winters, with western styled toilets, No Geyser but bucket hot water will be provided.. There will be 24 hour power supply and the hut will have proper fan , light and charging points… Though it has basic amenities but cleanliness and Hygiene remains as our first priority.. so you can have the creature comfort of fan and light in your cottage with the silence of the jungle and be sure to sleep like a baby.
Day 2
6.30 AM: We try to start as early as possible, on one of the four personalised engine boats(Elmar, Para Siempre, Clandestino and Mangrove Mataal) to get the required permissions
from the forest office, which is just opposite our village, and heads off into the jungle, for our rendezvous with one of the biggest mangroves in the world, rich in flora and fauna.
This boat cruise will last till sunset and during this period we will visit 3 watch towers, namely Sajnekhali, Sudhanyakhali and Dobanki.
Cruising the small channels and creeks we will try to spot different wildlife, spotted dear, wild boars, civet cats, monitor lizards, crocodiles, dolphins and of cos the ROYAL BENGAL TIGER.
Breakfast, lunch and other refreshments will be cooked and served on the boat.
4.30 PM: Back to our Eco village camp.
5.30 PM: This evening is without any activities, but the traveller can enjoy sitting on the banks of the river in front of our eco-village watching the gorgeous sunset or take a walk in the eco-village under the sky filled with stars, enjoying the silence and the pollution free air of this village, or go to pay a visit to the families of honey collectors and fishermen or make a bonfire.
8.30 pm. Dinner will be served.
Day 3
6.30 am. We will take another jungle safari and do the Burir Dabri watchtower route which is on the Bangladesh border or Netidhopani watchtower known for the ruins of a 400-year-old temple.
We will have breakfast and lunch on the boat.
The whole day will be spent spotting the flora and fauna of Sundarban Tiger reserve.
5 pm.Back to Eco village and evening snacks will be served.
7 pm.We will have a local music session or the famous local play of sound and light called 'Bonobibi Pala' depicting the battle between the jungle Goddess Bonobibi and the Tiger incarnation 'Dakhin Rai', along with snacks and herbal tea. You can also engage yourself in the night photography of the Sundarbans sky which is lit up with millions of celestial bodies.
8.30 pm We will have Dinner and prepare ourselves for a surprise activity which is the highlight of our tour and will be revealed during the tour. Though this is an optional activity we highly recommend it. This activity will leave you mesmerised and in awe of nature and Sundarban in particular.
Day 4
A small walk in the village for pictures of sunrise, mangroves, village and birds, or else cycle can be provided for the ones who would like to explore the island on wheels.
9.00 AM: Breakfast and check out from eco-village.
We will provide you with packed lunch on the way.
12 noon..we will visit the Tagore bungalow and Hamilton bungalow on Gosaba island.
Then we will leave for Kolkata and reach around 5 pm.
Please let us know the number of people and we will let you know the cost.
Reality check for this tour
Pick up drop from Kolkata by A/C van.
All meals all mineral water.
Stay in premium cottages at eco village.
All permits for two days of jungle safari by boat.
Two day long launch jungle safari.
All other activities like the Bird watching on country boat , local music and a surprise activity which is quite popular amongst our Guests.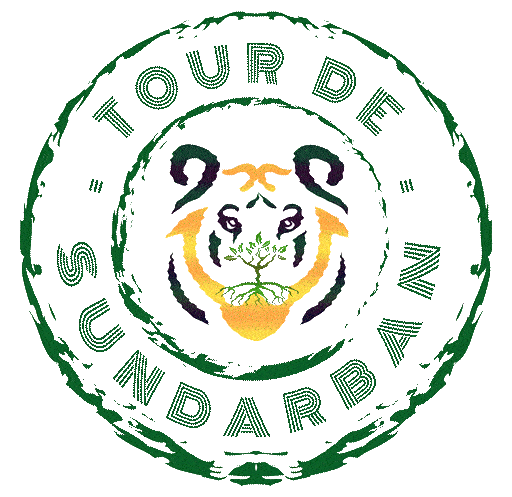 BOAT
Boat safari in the mangrove
Contact
Add: 11, Chowringhee Ln, Colootola, New Market Area, Dharmatala, Taltala, Kolkata, West Bengal 700016
Phone : +91 98361 77140
+91 6290403668