Three Nights Four Days Tour
Anchor , stalk, be persistent and view the one that always views from the depths of the Mangroves
Please contact us for the cost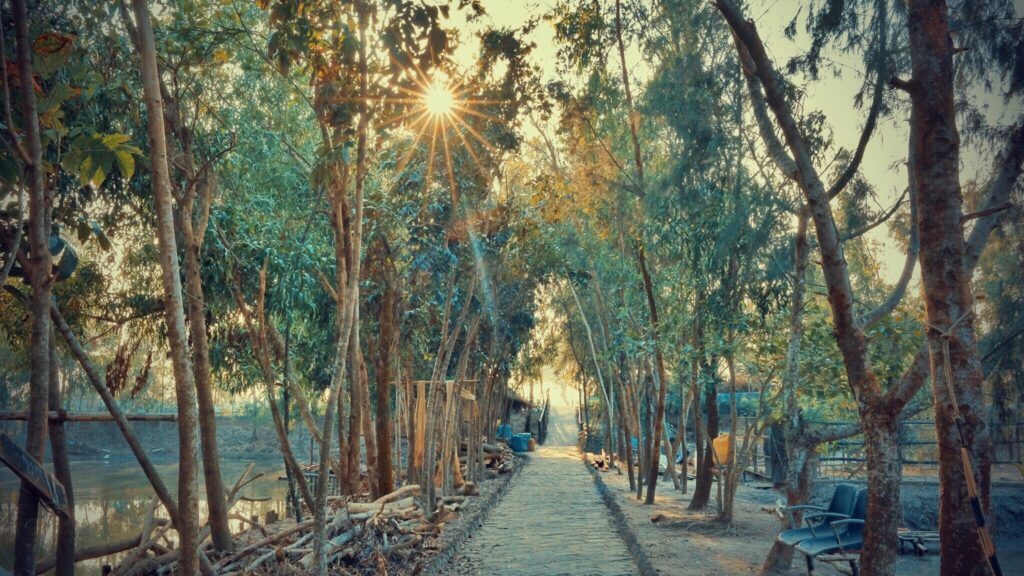 Three nights four days is ideal for groups of family and friends who want to have a longer getaway into the Nature. Our tour along with the Eco village stay gives a perfect blend of adventure and retreat.
We have two  day long jungle boat  safaris which maximises the chances of spotting animals in the wild…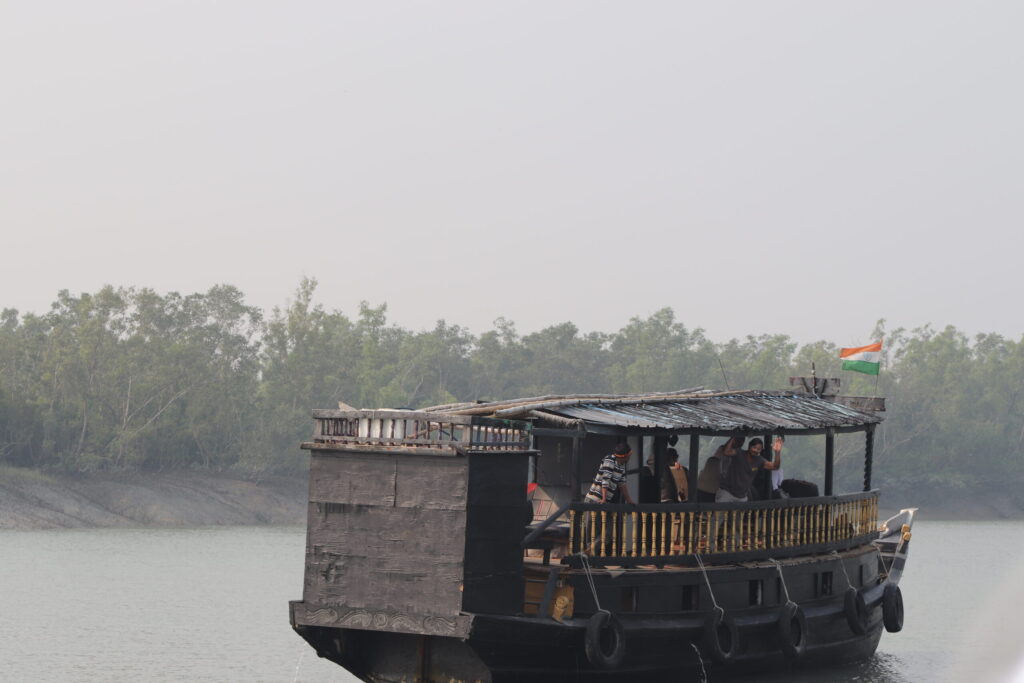 We will follow two different routes of Sundarban Tiger reserve on two days. One day we will take the Sajnekhali, Sudhyanakhali , Dobanki route and the the other day we will take the route of either Netidhopani or the Burir Dabri watchtower route.
This eternal play of low and high tide is something that gives us a glimpse to the very evolution of life form on our Planet.
please let us know the number of people and we will let you know the cost.
Reality check for this tour
One day tour (minimum 6 people or the cost equivalent)
One night two days(minimum 5 people or the cost equivalent)
Two nights three days (minimum 4 people or the cost equivalent)
Just stay Eco VIllage Organic cottage
On a twin sharing basis which includes one breakfast, one lunch and one dinner along with unlimited bottled water and chai.(2 HEADS)
Just stay Eco VIllage Premium room
On a twin sharing basis which includes one breakfast, one lunch and one dinner along with unlimited bottled water and chai.(2 HEADS)
Please call 9836177140 for the cost of the following tours