Our journey started back in 2005 when we went to Sundarban for the first time to escape the Madness of Kolkata and what was supposed to be a getaway actually became a passion for us.
The magic of Sundarban is definitely contagious and we could never fully come back from there. Though it took some time to slowly explore, understand and work along with the locals to create a tour plan which would not only showcase the Royal Bengal tiger , the mangrove jungle but also the rich and specific cultural side of Sundarban.
Eventually we landed up with local fishermen who were happy to show us not only the migratory and resident birds of Sundarban during Bird-watching, Phyto planktons at night during the night safari by boat , the flaura/ fauna during the day-long boat safari in the Sundarban Tiger reserve, but also were happy to show us their home and their fishing skills, late at night we would go with them to put up the net and what we discovered was nothing less than Surreal magic. The night sky filled with celestial bodies, the mangrove jungle dotted with fireflies and the narrow channels and creeks of the river were filled with Planktons..Now we try to squeeze all these offbeat  activities (with all the safety precautions) possible in Sundarban during the tour rather than just concentrating on the Jungle boat Safari which we do as well for a complete day inside the Sundarban Tiger Reserve.
For the next one year we were showing off the magic and beauty of Sundarban to our friends and family. Slowly as word spread people started asking us to take them on our trip and our passion started taking a turn into a profession..Now almost 15 years down the line we have taken thousands of guests on our offbeat trips where the intention is to introduce Sundarban in its purest form with a bit of curation required to make our guests feel at home..
We are a band of brothers who are bonded by the same passion. We do not organize any other trips than Sundarban cos we want to do only what we do best.Its an altogether different feeling when one chooses and gets the opportunity to do what one loves.Coming from different backgrounds (none of us has a formal training or degree in tourism) and following our natural instinct  we have managed to win hearts of our guests and in return the guests have showered us with appreciation, reviews , ideas and most importantly  friendship that exceeds the tour duration.
We have planted and created a small patch of mangrove forest right in front of our eco village to stop soil erosion, and actively generated funds through our guests for the cyclone victims of BULBUL and AMPHAN cyclones in 2018 and 2019. This not only helped the locals but it also created a harmony between the visitors and the locals.
We have been able to create a community of local people who go out of their skin to learn, adapt and actively participate in making the tours that we offer today, though I must admit that learning was not a one sided affair , the guests learn the nuances of country living from these Sundarban folks too..
Now looking back, most of those guests and locals are not only our friends but also a guardian of this special place called ECO VILLAGE, and also the very delicate environment that we created together.This being our biggest achievement and all the other achievements were compelled to follow.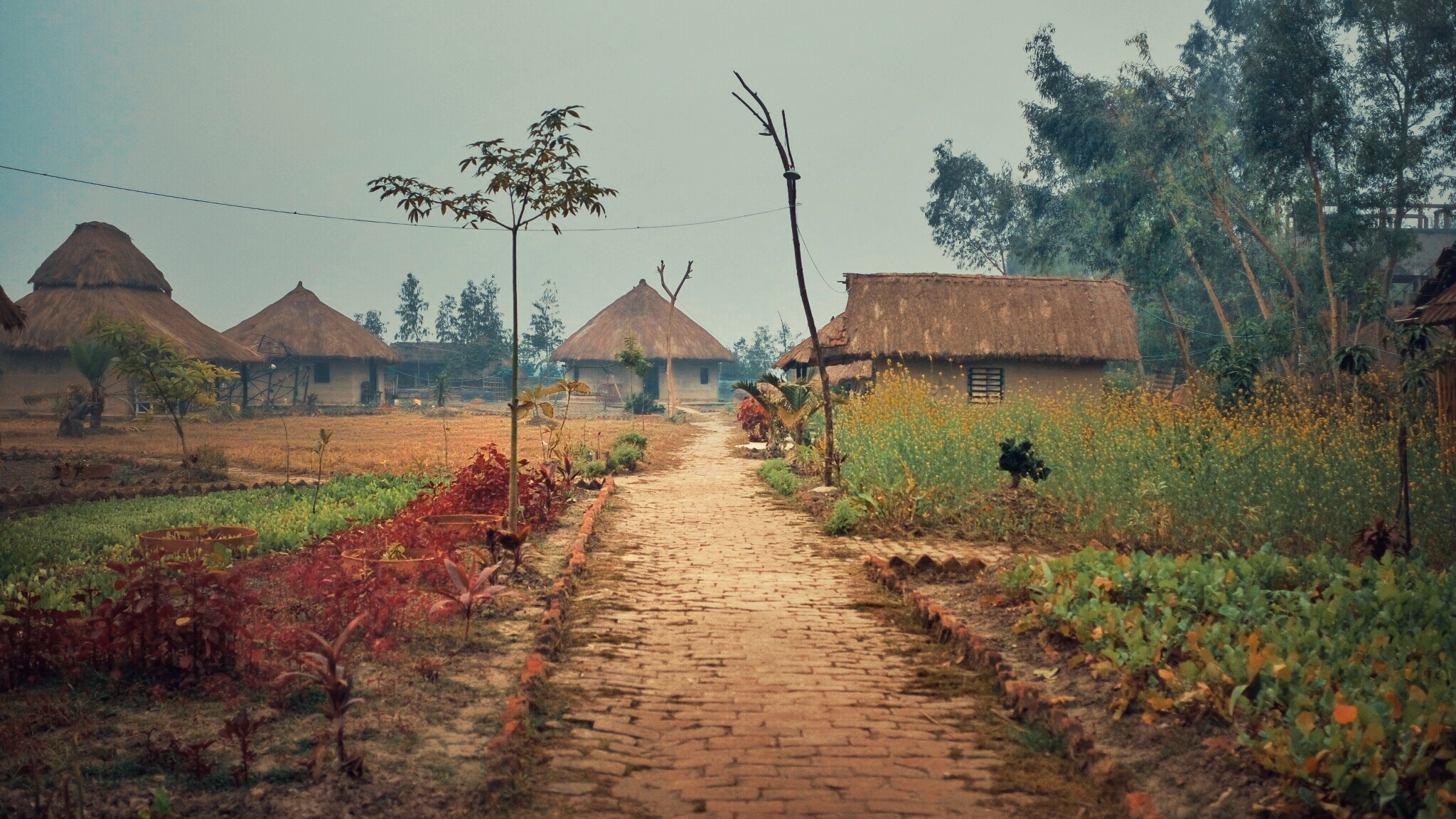 Ranked as best tour operator in Sundarban by TRIP ADVISOR since 2011 with around 1200 reviews and counting.

Won the prestigious THA AWARD.
(TRAVEL AND HOSPITALITY AWARD 2021)

Featured in the last three editions of Lonely Planet guide book which went on to write that our trips can also be taken as a 'Spiritual journey"

An episode dedicated to our eco village is on the travel series 'TRAVEL XP ' channel.

Innumerable Blogs and Vlogs by famous different social media influencers who came on our trips.
So I travelled to Sunderbans with my friends and the experience was indeed better than expected. The hospitality was amazing. The stay, food and all the activities including the folk performance was great.
Choose. Travel.
Get Excited.
find the best tour package for you