 Your Queries are as important as your bookings. To every question there is an answer Feel free to call us day and night for any help/assistance on
+91 9836177140
A high school drop out Rajesh always dreamt of working his way through this world with the tools of KNOWLEDGE that he gained in the ten years of schooling and lost interest in further Pursuing organised education system. Books, cinema, travelling /working and mostly meeting people is where the real knowledge came from.
Though it was an ardent journey and saw many ups and downs however as they say "where there is a will there is a way'.
Just after high School Rajesh went to his native village and could not take his heart away from the simplicity of a village life, the wilderness and Nature.Finally at the age of 30 he arrived to Sundarban and felt the same rather even more .The perfect blend of Village and Jungle.
Even today Rajesh wonders why couldn't he continue with all the jobs and projects that he did in between, and the only logical answer that comes is that -Rajesh was getting prepared to create this space that he had seen in his native village the age of 15.
Surrounded by local villages and a River flowing beside his Creation of Eco village where one gets the chance to stay in harmony with nature is not only a space but also a testimony that 'DREAMS DO COME TRUE'
I invite you to taste Sundarban in its true form which is a confluence of human and nature's co existence.
I invite you to eco village to my home and to my life long project.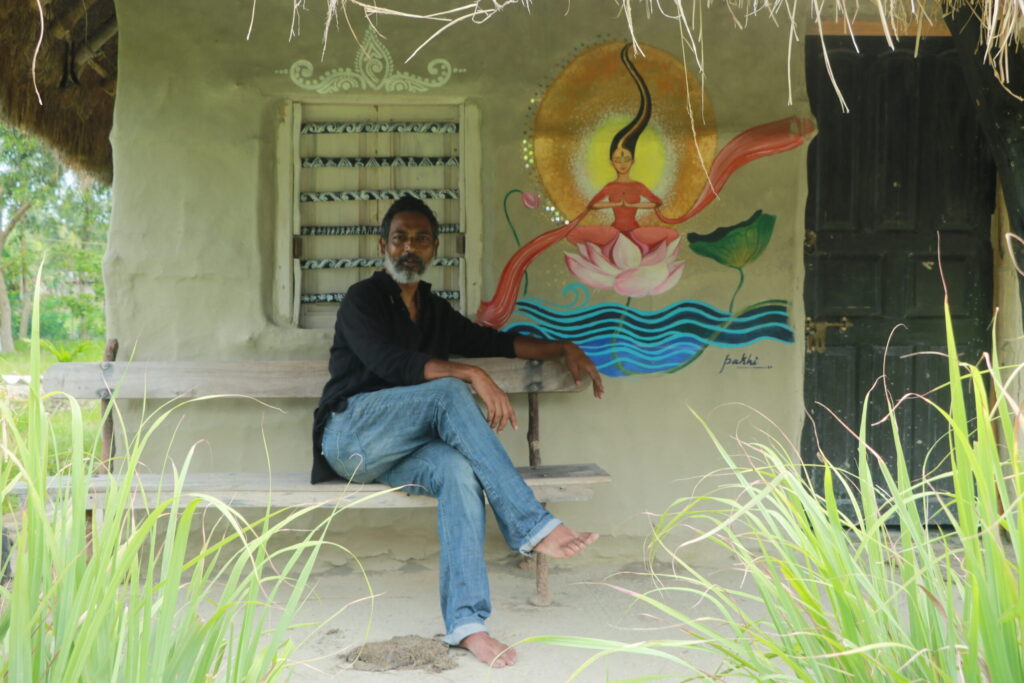 Start your Journey Now...
"You can check out anytime you like but you can never leave !!!"